Locally Owned Lodging, Side By Side Rentals, Guided Tours, & More!
Office Hours: Daily 9am-7pm
Phone: (304) 664-1234
Offering The Hatfield McCoy Trails Largest SXS Rental Fleet!
Address: 703 Twin Hollow in Gilbert, WV.
Notice: Our office location is the first right on the resort entrance road before going up!
Located in the Heart of Coal Fields. Where History Meets Adventure! #UnchartedSociety #WVSXSRentals
Explore the Hills and Hollows of Appalachia and Discover the History of Feud Country on the Hatfield McCoy Trails!
We are the Hatfield McCoy Trails Premier Adventure Outfitter. Locally Owned & Operated With Over 1,000,000 Miles Of Adventures & Counting! Est.2016
We offer Daily To Weekly SXS Rentals, Guided Tours with Local Trail Guides, along with Local Lodging Options and Long Term Camping in the ATV Friendly Town of Gilbert, WV.
ATVenture Powersports offers the largest stock of aftermarket Parts, Tires, Wheels, & Accessories in the area and is Open Daily at our rental office.
Tag Us On Social Media #MountaintopAdventuresWV
SXS Rentals
WV's Largest SXS Rental Fleet offering 2 & 4 seat options in 2023 Can Am Maverick X3 DS, with Delivery Available around the Rockhouse, Devil Anse, Buffalo Mountain, Braveheart, & Bearwallow Trail Systems.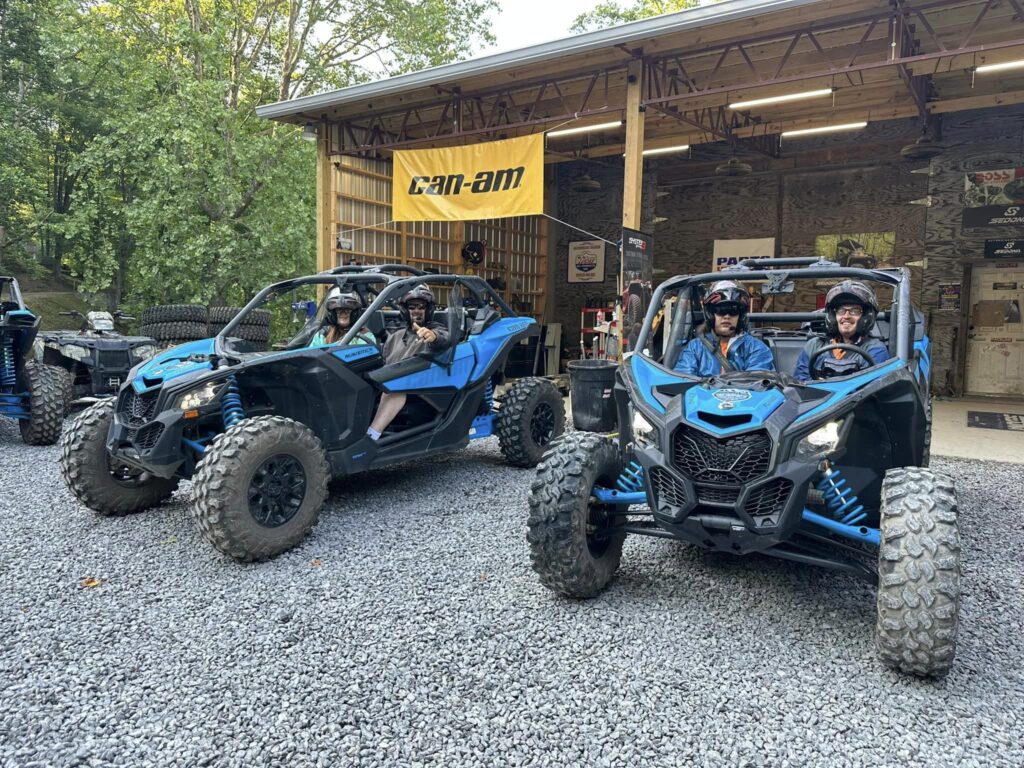 Open Year Round with Over 50 SXS Rentals available allowing us to accommodate rental groups of 100+ riders.

First Timers & Single Day Renters, Ask us about the Rockhouse Loop that gets you the most out of your day on an unguided All Day 75 mile ride around the Rockhouse Trail System that begins and ends at our office.
Click Here For SXS Rental Info, Pricing, & Booking!
Guided Tours
Guided Tours by locals born and raised in Southern, WV!
Join us for a ride you'll never forget on one of our Signature Hatfield McCoy Adventure Tours here at Mountaintop Adventures. Departing from our office every Wednesday (March – October) & Every Saturday (March – November) at 10:00am.
Private Tours Available Call (304) 664-1234
Our tour is approx. 100+ Miles through West Virginia & Kentucky, and can be a long ride for first timers so please note this when booking. There are stops at Historic Hatfield McCoy Feud Sites the Hatfield Cemetery, the Pawpaw Tree Shooting Site, & the Hog Trial Cabin Replica/Election Fight Site. There is a stop for lunch & gas in Matewan WV which allows for short walk throughs of the Matewan Depot Replica Museum and Welcome Center & the Mine War's Museum. There are also several Scenic Spots, along with some Awesome Trails with a Final Stop at the Hatfield & McCoy Moonshine Distillery in Gilbert, WV which offers a Free Tasting for those 21 & Older.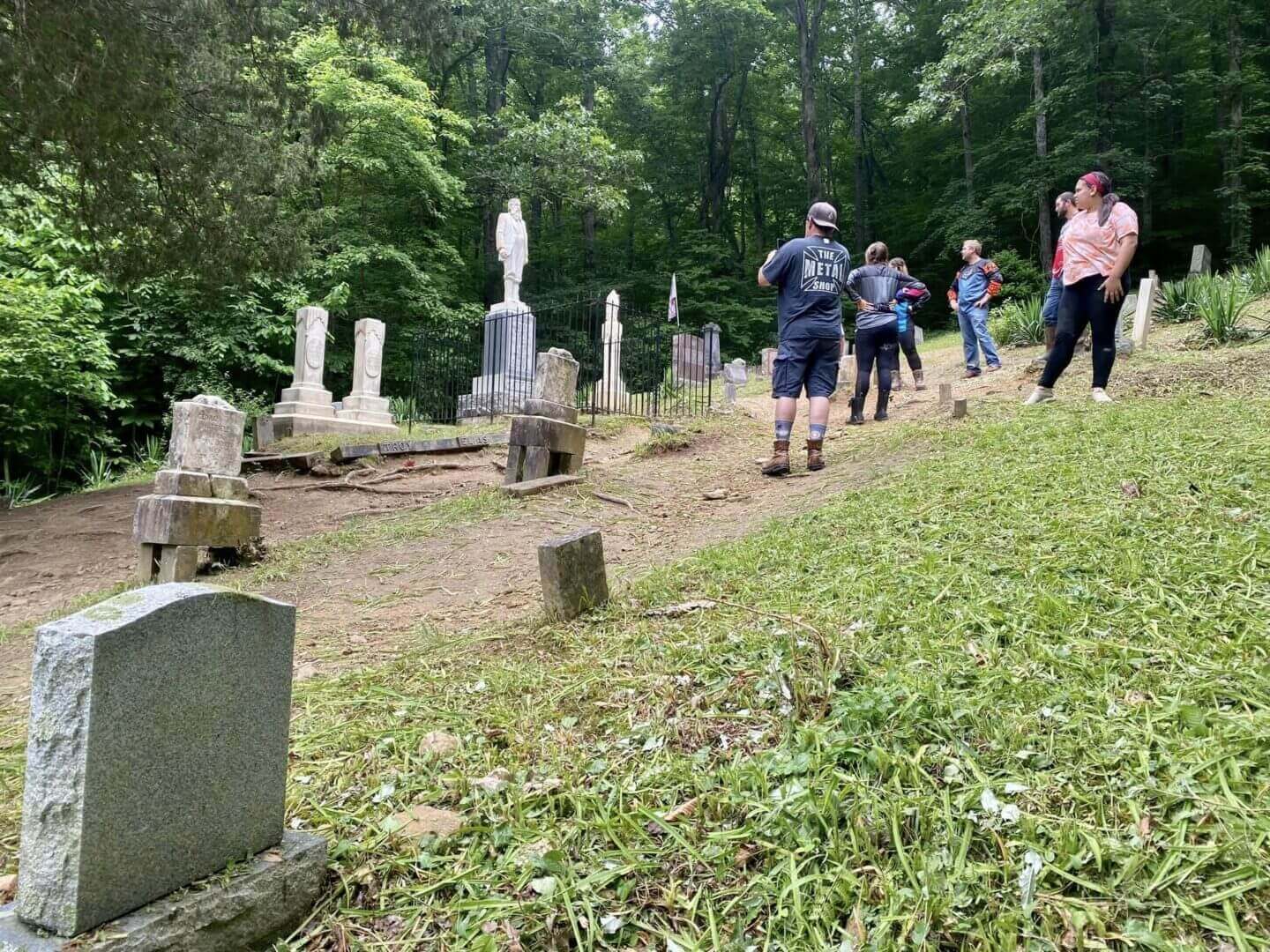 Small Town Trail Lodging & Camping in Gilbert, WV
We offer locally owned 2 Bed Room, 3 Bed Room, 5 Bed Room, & 6 Bed Room Trail House Rentals & Motel Rooms in town along with 8 Full Hookup Campsites that start at just $40 per night! All located within 1 Mile of the Rockhouse Trail Entrance in WV's Original Trail Town!
Click Here For Lodging Info, Pricing, & Booking!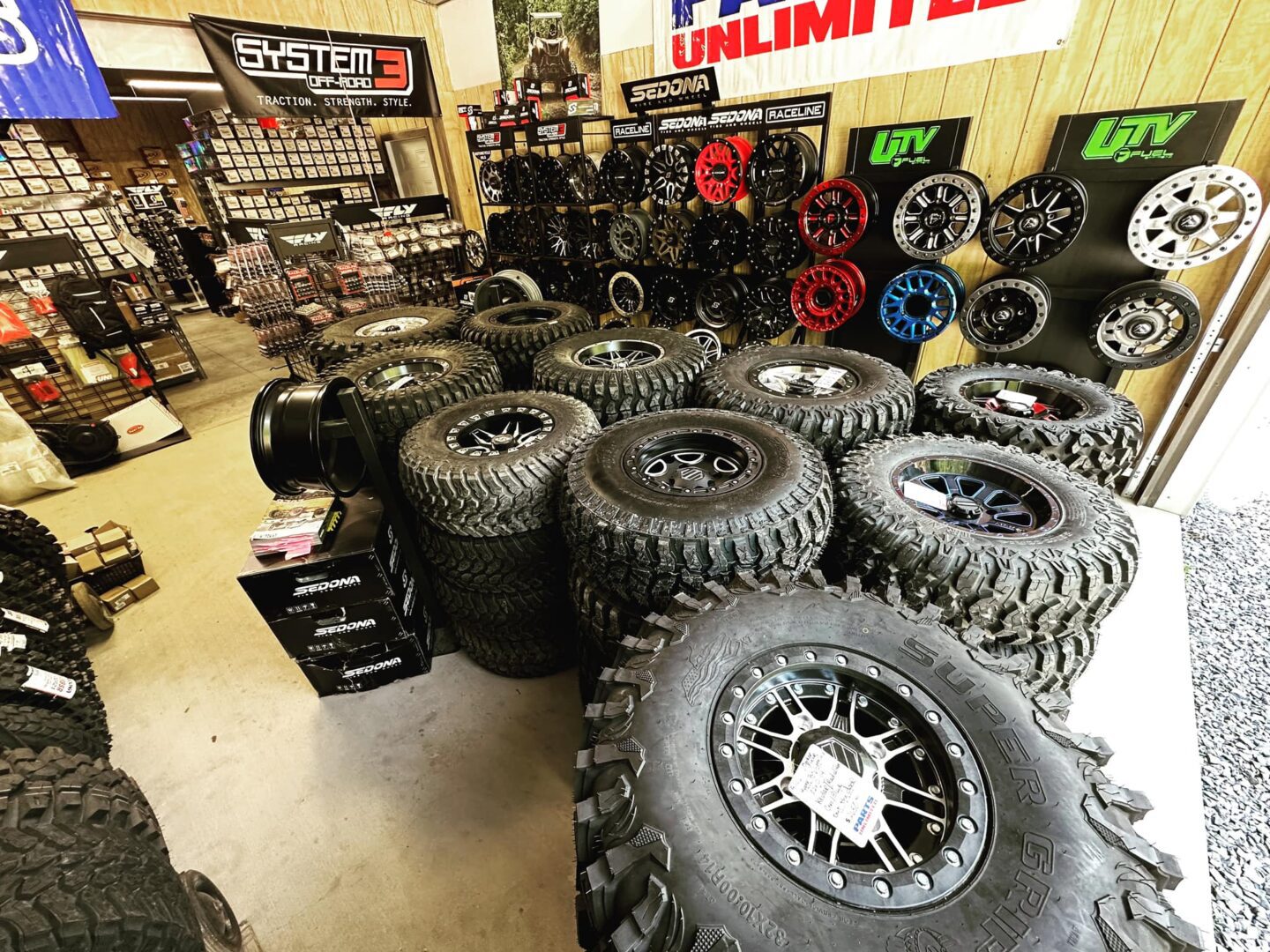 ATVenture Powersports
Open Daily with ATV and Side By Side Parts, Tires, Wheels, and Accessories. Located at our main office & Open Daily.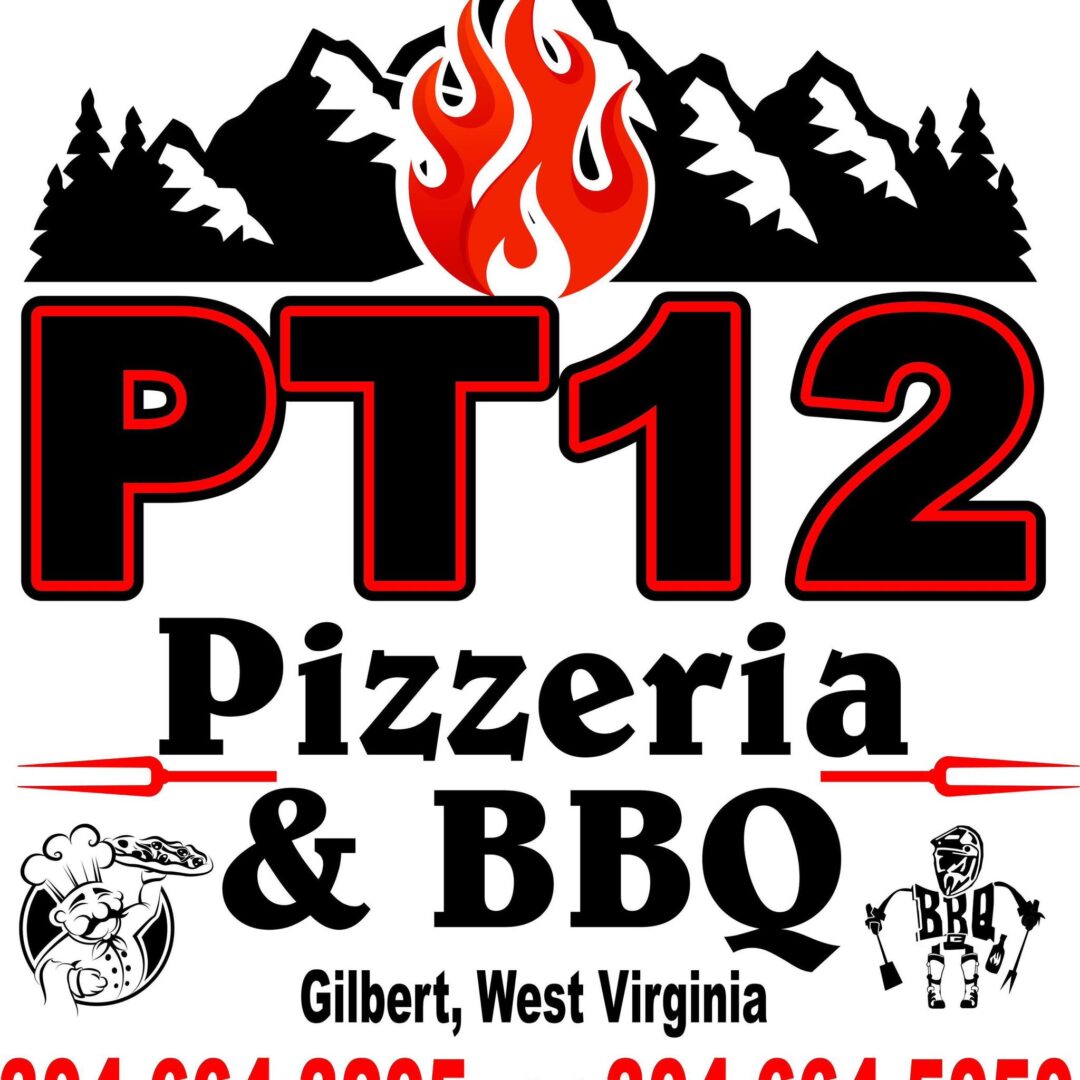 PT12 (PizzaMingo & Trail 12 BBQ)
Award Winning BBQ Meets Locally Famous Pizza in a combo restaurant that offers everything from Signature Thin Crust Yellow Dough Pizzas & House Made Red Dressing, to Hickory Smoked Baby Back Ribs Daily!
Book Your Adventure Today Where History Meets Adventure!